Creative Displays


Better LED Products, Better Prices, Better Service
Commercial-Grade
holiday lighting at wholesale prices
When we first opened our doors in 1959, our primary focus was installing holiday lighting for businesses and municipalities. Like most professional installers, it didn't take us very long to figure out which products worked and which ones didn't. As the years turned into decades, our focus turned to finding the products that installers could depend on for performance and longevity. Today, every bulb, plug, cord spool and accessory we sell is commercial-grade tough. Because we understand the needs of the professional lighting installer, we deliver products that meet or exceed those needs.
Better Products
Compare our product line to the products you might find at the big box stores. LED mini lights are a good example. Many retail-grade LED mini lights are half-wave rectified, which means they turn off and on at a rate of 60 times per second and may appear to "flicker". All the mini lights we carry at Creative Displays are full-wave rectified so they operate twice as fast for better brightness with no signs of flickering. That's just one example, and here are a couple more: Our Weather-X cord spools contain a UV inhibitor built right into the jacket to protect them from the elements, and all of our retrofit LED holiday bulbs are rated at 50,000 hours and feature a polystyrene lens that's waterproof and virtually unbreakable. These products keep coming back season after holiday season.
Better Prices
LED holiday lighting products began to impact the market right around the new millennium. Back then, they were prohibitively expensive, but like all new technologies LEDs continue to become more and more affordable as manufacturers improve production methods. Yes, LEDs are still more expensive than the old incandescent bulbs, but when you consider that they use 80 percent less electricity and last about 25 times longer than incandescent lights, the price point becomes less of a concern. Plus, at Creative Displays we make LED products even more affordable because we buy direct from the manufacturer and pass those savings along to our customers.
Better Customer Service
Creative Displays is a family-owned business located in America's heartland. When you call us, you won't get a prompt to punch in a list of numbers and you won't be directed to a call center halfway around the world. You'll either talk to the owner personally or his assistant. They'll answer your questions and rectify any problems the old-fashioned way. So give us a call for all of your lighting needs. Don't forget that Creative Displays also offers a full line of LED whole house lighting for indoor use, as well as outdoor landscaping.
More images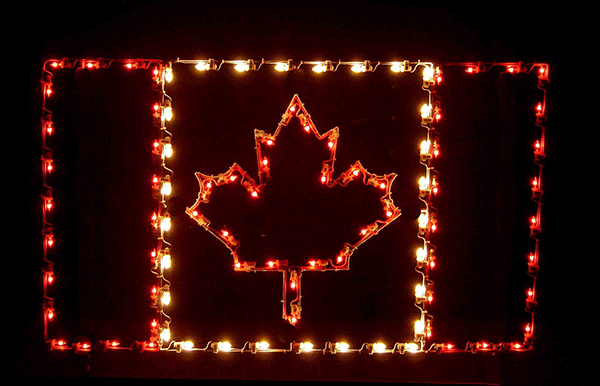 Contact Us
Toll Free: 800-733-9617
Local: 913-402-9617
Online: www.creativedisplays.com
Email: paul@creativedisplays.com
Creative Displays – Better Products at Better Prices™