Tactics Magazine
The Global News Source for Shopping Centers
Tactics Magazine is the world's leading shopping center trade publication with a strong focus on marketing. It caters to professionals responsible for managing and marketing shopping malls, open-air centers, lifestyle and town centers, outlet centers and retail parks, as well as provides a promotional platform for reputable industry suppliers.
Our readership, which ranges from property-based managers to senior corporate executives, has proven purchasing power across all areas of shopping center management—creative design, media planning, leasing, market research, decor, sales promotion and events, signage, digital marketing, operations and customer service.
Tactics Magazine's online platform features new editorial content every week and substantial archives, while our annual special digital editions offer an in-depth look at topics that are central to the management and operation of commercial real estate properties—from family marketing and retail technology to holiday promotions and visual merchandising.
Together, the Tactics Magazine website and digital editions inform, inspire, and connect retail real estate professionals.
---
Have a question or comment? Send us a message.
Check Our Current
and Previous Editions:
Previous Editions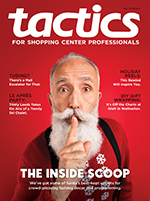 Holiday Edition 2022 Part 1
---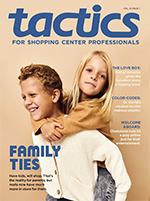 Family Edition 2022
---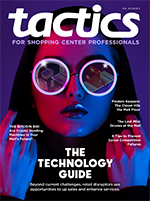 Technology Edition 2021
---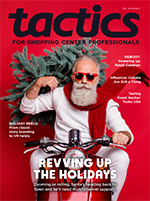 Holiday Edition 2021
---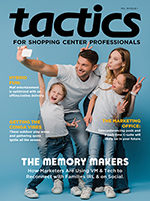 Family Edition 2021
---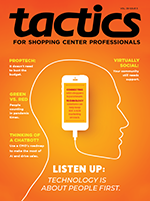 Technology Guide 2020
---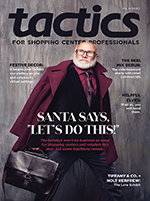 Holiday Edition 2020
---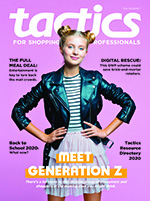 Generation Z Edition 2020
---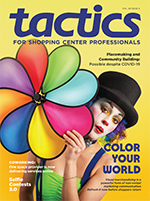 Visual Merchandising Edition 2019
---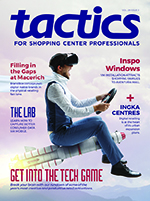 Technology Edition 2019
---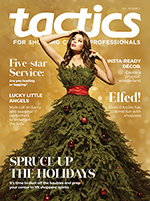 Holiday Edition 2019
---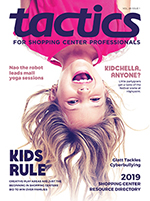 Kids' Entertainment Edition 2019
---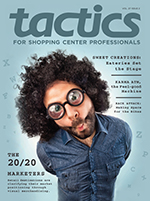 Visual Merchandising Edition 2018
---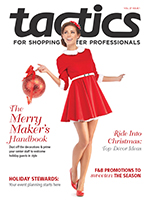 Holiday Edition 2018
---
Kids' Entertainment Edition 2018
---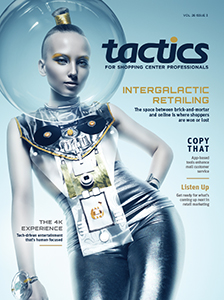 Technology Edition 2017
---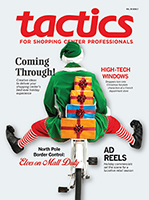 Holiday Edition 2017
---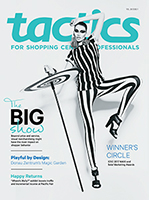 Visual Merchandising Edition 2017
---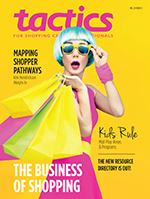 S/C Business Edition 2017