Studio Artefact


Experience a Truly Customized Holiday Design
Studio Artefact Experience
Holiday décor is more than a simple ornament. It creates a mood and sets the holiday traffic. It conveys enthusiasm, excitement and emotion. Studio Artefact has been creating and manufacturing such décors for shopping malls for more than 27 years. Here is how the company shapes holiday magic:
Once Upon a Time in Montreal
The long winters in the Northern part of America and the snowy season give a special magic to the end-of-the-year holiday times. It is this special mood that led Alain Lauzon to create Studio Artefact in 1985. Since then, his team has been constantly refining its knowledge of holiday décors in order to spread the seasonal enchantment in shopping malls and other commercial properties.
Make the Dream Décor Come True
Several months are necessary to fabricate a décor. The designer team uses multiple sources of inspiration to conceive décors that respect traditions and include the latest technologies. Craftsmen use their know-how to shape holiday décors and make ideas become true reality. The holiday effervescence lasts several months and, during this time, Studio Artefact becomes a hive where every worker puts every effort together to create remarkable décors underneath one roof.
Granting Our Customers' Wishes
Because every client property has a different view of what is a dream décor, Studio Artefact pays great attention to its specific wishes. We bring your ideas to reality. Shopping malls and other commercial properties express different needs, and projects are adapted to their taste, surface and architecture. Each holiday décor made by Studio Artefact is customized and conceived to fulfill all aspirations.
The Wow Effect
Studio Artefact does create more than simple décors; it is also a manufacturer of holiday emotion. Its projects bring enchantment and increase the heartbeat of onlookers. Light shows, fantastic characters, shiny colors and interactive games inspire delight and wonder. The holiday magic is much more than a feeling; it is an incredible on-site experience that attracts people to a further shopping destination.
More images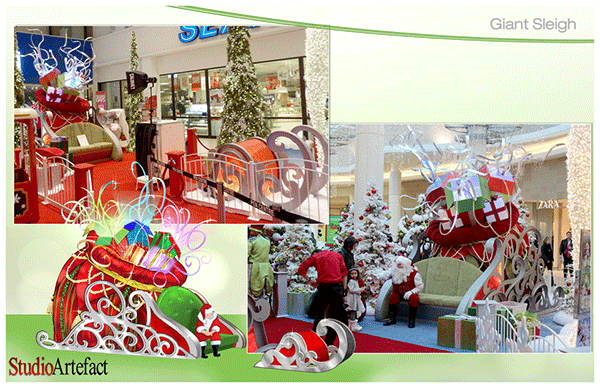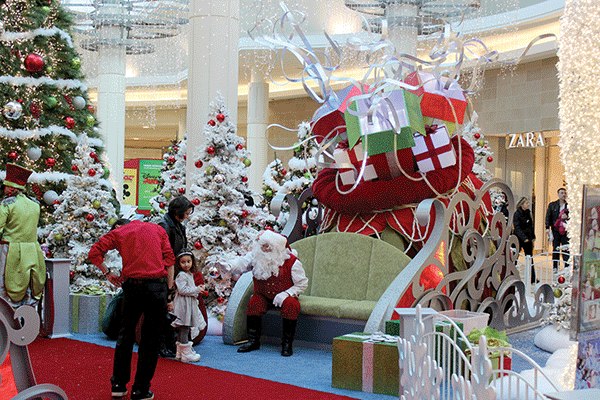 Contact Us
The holiday season is the right moment to spread enchantment and make people feel delightful. Listening and delivering your best project ever is our duty. Make it true!
Ph: 1.888.933.7666 | W: www.studioartefact.com