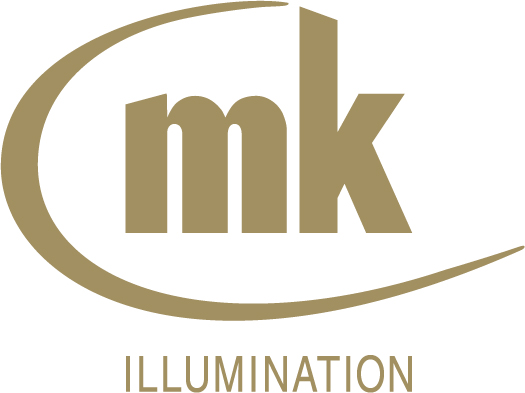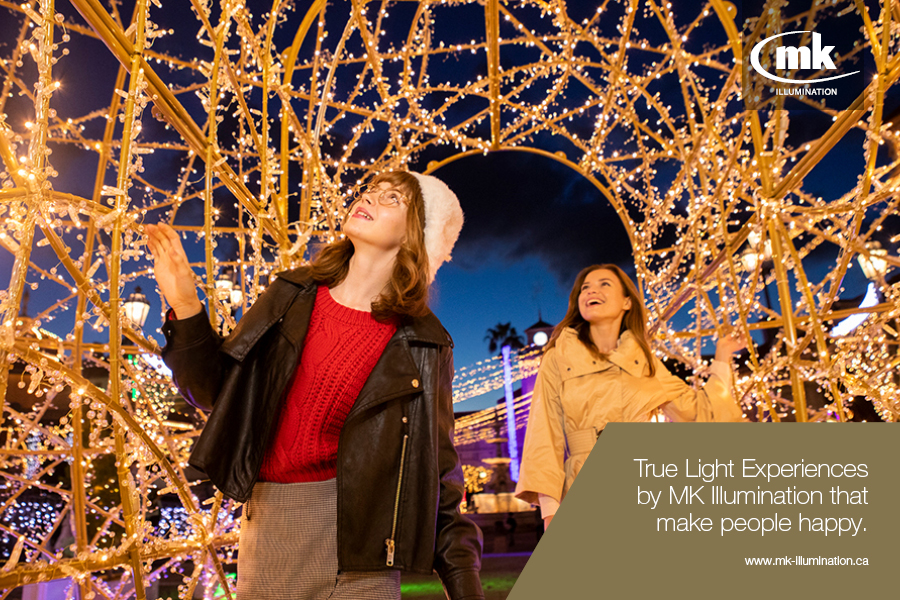 TRUE LIGHT EXPERIENCE
Turning your shopping centre into a must-visit destinationAttract, delight, and retain visitors with festive décor and lighting.
Now more than ever, shopping centres have an opportunity to rethink how they use their space in order to attract visitors, drive footfall, and delight visitors and tenants alike.
Turning the tide
Online shopping is transactional, but over the last 12 to 18 months, a number of studies have shown that most people, and Millennials in particular, crave experiences more than "things." Shopping centres are in a unique position to turn their retail spaces into inviting, welcoming spaces that attract people with their friends and families, offer them unique opportunities to create and share memories, and make it easy for them to take advantage of all the retail experiences on offer at the same time.
To do this, shopping centres have to turn their spaces into destinations, creating one-of-a-kind experiences that attract and retain visitors while reinforcing their values and brand.
One proven way to do this is with festive lighting and décor.
A tried-and-tested approach to attract visitors and drive footfall
MK Illumination has been combining creative designs, high-quality products, and an innovative approach to transforming shopping centres into magical spaces with festive lighting and décor since 1996. Having worked with thousands of shopping centres around the globe, it brings a unique combination of global experience and local insights to create tailor-made festive displays that resonate with visitors and enhance individual shopping centre spaces.
We've seen first-hand how the right festive lighting and décor:
Turn shopping centres into local destinations filled with a festive atmosphere and original visual experiences that attract visitors
Can be combined with additional digital and analogue features that create engaging experiences and "wow"-effects that visitors want to enjoy and share with others, making these centres the heart of their communities
Can be integrated with promotional campaigns to boost individual brands, attract the local press, generate sponsorship and engagement, and create a "pull" effect that gets people off their sofas and into the shopping centres
Generate lots of online visibility and creates a buzz on social media when integrated with photo points, opportunities for selfies, and incentives for sharing photos online
As Jacinthe Guénette, Managing Director of MK Illumination Canada East explains, "Festive lighting and décor isn't simply about stringing up a few lights and installing a Christmas tree. We believe that it's both a marketing opportunity for shopping centres and an opportunity to create experiences. It's important that the lighting and décor be designed specifically for the needs of the centre, and it's also important that the end result be something special, something that captures the imagination of visitors and makes them want to visit the centre. That's why shopping centres have to constantly push the boundaries of creativity to offer interactive, engaging festive decorative displays that allow them to stand out from the competition. As a responsible company, we are keenly aware of the need to protect the environment and propose sustainable solutions. This approach is reflected in each step of the work we do."
About MK Illumination
MK Illumination is the world leader in festive lighting and decoration. It combines local insights with global experience and a creative, design-driven, full-service approach to create award-winning festive decorative solutions for shopping centres, public spaces, tourism businesses, airports, travel retailers, and corporate organizations. You may have already seen some of its festive displays in Cadillac Fairview, Ivanhoé Cambridge, Hines, Brookfield, or Oxford properties, among others.
If you'd like to learn more about how to transform your environment with light and décor, get in touch.
MK Illumination Canada East Inc.
484 Jean Neveu
Longueuil, QC J4G 1N8
Canada

+1 450.646.8111
info@mk-illumination.ca
More images